The Guttridge files: Was he a smuggler?
Roger Guttridge re-examines on old theory about the 'founder of Bournemouth'
Published in July '17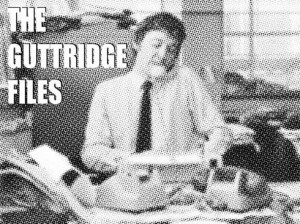 He was an officer and a gentleman whose portrait formerly hung in the council chamber at Bournemouth Town Hall. But was Captain Lewis Tregonwell, the celebrated 'founder of Bournemouth', also a smuggler? The question was first posed in 1969 by my late colleague Rodney Legg in his introduction to a reprint of Bernard C Short's booklet Smugglers of Poole and Bournemouth. Rodney's theory was largely based on a discovery made near Bournemouth Square in 1930. Workmen levelling the site of an old thatched cottage called Portman Lodge unearthed an 'arched chamber' three feet below ground. It was 10ft long, 7ft wide and 6ft high and its only entrance was a trap-door. Witnesses concluded it was an old 'smugglers' hole' or contraband hiding place, which is presumably why the discovery made the columns of The Times.
When Portman Lodge was built in 1811, Bournemouth as we know it did not exist. The area was mostly heathland, whose only regular visitors were fishermen, turf-cutters and smugglers. From 1796-1802, visitors also included the Dorset Yeomanry under Captain Tregonwell of Cranborne Lodge, who patrolled a section of coast due to fears of a French invasion. While staying at Mudeford a few years later, Tregonwell took his wife Henrietta along the coast and resolved to build a holiday home near a gap in the cliffs. On 4 July, 1810, the couple shared their plans with the Groves of Ferne House near Shaftesbury, as noted by Harriet Grove in her diary: 'We all walked on the sands. The Tregonwells are here and very kind to us. We went after dinner to see a place Mr T has bought and talks of building on called Bourn. It is very barren but [has] a pretty sea view.'
Tregonwell paid £179 11s for an 8.5-acre plot and wasted no time. After another visit on 30 May 1811, Harriet's sister Charlotte noted: 'A party of pleasure to Bourne Cliff. Mr Tregonwell's new house – dined on cold meat in the house. St Barbe [Tregonwell's son] walked through a brook [the Bourne stream] eight times to help us over… The sea shore there [is] beautiful.'
Henrietta Tregonwell's own diary reveals that the family slept in the new house for the first time on 24 April 1812. That house, which survives to this day as a wing of the Royal Exeter Hotel, launched the trend of building holiday homes at Bourne which led to the seaside resort of today. Nearby Portman Lodge – originally a four-room cottage – was built apparently for Tregonwell's butler or manservant, Symes.
Rodney Legg was suspicious of the Cranborne squire's motives. 'As Tregonwell never appears to have lived at Bourn Mouth, and always regarded Cranborne as home, the whole episode becomes questionable,' he wrote. 'Tregonwell moved in the shadows, behind a wall around his Cranborne house, and led a life away from public view.'
I disagree. Second homes by the sea were increasingly fashionable in the early 1800s and there is no reason to think Tregonwell's holiday plans were other than genuine. He was also a Justice of the Peace, Deputy Lieutenant of Dorset and Captain of the Dorset Rangers – so hardly a man leading a life 'away from public view'.
That is not to say that this descendant of the roguish squire of Woodlands, Henry Hastings, was or was not involved in smuggling. Cranborne and neighbouring villages were a hotbed of smugglers and the huge amounts of money invested in contraband came from somewhere. Tregonwell's servant was Symes and few Dorset families were more involved in smuggling than the Sims/Symes (the names were interchangeable). And why did Tregonwell's Symes need a room-sized cellar accessed by a trapdoor? Some have suggested it was an icehouse to keep the boss's food stocks cool. That's possible but it sounds more like a hiding place similar to those in many houses associated with smugglers – including the Kinson and Wimborne homes of the legendary Isaac Gulliver.
Before the early 1800s, the only building in what is now central Bournemouth was the Decoy Pond House, a known haunt of smugglers. In 1762 they imprisoned an informer there before putting him on a ship and dumping him on the Channel island of Alderney. Was it a coincidence that Tregonwell built Portman Lodge at almost the same spot a few decades later?
This 'evidence', of course, is at best circumstantial and would not stand up in court. But Bourne was undoubtedly among the smugglers' favourite landing sites in Tregonwell's day and it's hard to believe he did not at least turn a blind eye. We can glean as much from a playlet written in 1815 by another of Bournemouth's early holidaymakers, Mrs Richard Drax Grosvenor. One of her characters speaks of this 'lonely and rather desolate place', where the only neighbours were gypsies and smugglers. An illustration depicts a smuggling scene complete with boat, beached kegs, the Tregonwells and the 'Bournists' Motto – Spirits from the Deep Arise! Oh! Arise!' Whether this is a case of 'no smoke without fire' we can only guess.
But Portman Lodge, a cottage which Tregonwell built nearby for his butler, was badly damaged in a fire in 1922 and later demolished.