The Guttridge Files: The great Stour flood 100 years on
Roger looks at a flood less well-known than that at Martinstown, but immensely devastating nonetheless
Published in June '17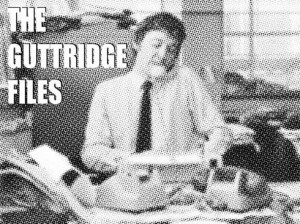 A hundred years ago this month, disaster struck in Dorset's most northerly reaches. Record rainfall led to a dam burst and unleashed a flash-flood that washed away buildings, bridges, machinery, livestock and crops down a long stretch of the Stour valley.
The root cause of this disaster was a thunderstorm that began at 6.00 in the evening on 28 June 1917 and was accompanied by what the Western Gazette described as an 'unprecedented fall of rain'. Beaminster received a relatively normal 1.10 inches of rain and Sherborne 2.12 inches, but at Bruton, Somerset, it was measured at almost 10 inches and at Bourton, Dorset, 5.75 inches. It didn't help that it fell on land that was unusually dry after a rain-free spell.
Two miles to the north of Bourton, the volume of water proved too much for Stourhead's 'lower lake', 18 acres of water formed by damming the fledgling River Stour at Gasper Bridge. On the night of 28-29 June, the lake suddenly burst through, destroying both bridge and dam and releasing millions of gallons into the valley. Witnesses likened the roar of rushing water to 'continuous thunder'. The force of the water gouged a 30-feet-deep chasm from the roads on either side, contributed uprooted trees to the torrent and washed out the foundations of the Gasper Mill.
As it entered Dorset, the flood's first target was the Bourton Foundry, where, according to the Western Gazette, the 'great wave' swept through the foundry's extensive workshops and 'caused damage of a most extraordinary character'. Sheds and outbuildings were 'swallowed up', walls demolished, heavy machinery, a steam lorry and a 15 cwt (761 kg) safe overturned, a large boiler swept from one workshop to another and 200-300 tons of coal washed away. A large cart was carried several hundred yards downstream along with fences, posts and other objects, while the bed of a lorry was later found half a mile away. The water and mud were up to 10 feet deep in parts of the foundry and the caretaker – the only person on site at the time – escaped only by climbing onto a roof.
Bourton police station and many houses were flooded to depths of 3 or 4 feet and one low-lying cottage to ceiling height. Its occupant, Mr Tufts, may have owed his life to the collapse of the nearby stone bridge that carried the London-Exeter road over the Stour. But for the consequent release of water, the cottage would probably have been demolished.
Launching an appeal for funds a few days later, Bourton Parish Council chairman B Pope Bartlett wrote that many residents were unable to 'bear their loss' without help. 'In many cases,' he wrote, 'their homes have been flooded out, their furniture, clothes and food washed away or destroyed, and their gardens and allotments, on which they had spent so much time and care, wrecked beyond repair.'
As it headed for Milton, the floodwater washed away ricks and freshly cut hay, poultry from their pens and even pigs from their sties. At Gillingham, where Plank House was in use as a Red Cross Hospital for wounded soldiers from the front, Miss Brock, the night nurse, first noticed the rising water at 1.40 in the morning, but at that point it was only ankle-deep.     Sister Jones phoned Dr Farnfield for help, but the phone was then cut off and by the time he arrived the water was chest-high.
As the two nurses worked to evacuate the downstairs wards, Dr Farnfield and two of his more able patients began a race against time to rescue others from outdoor shelters. 'Half-swimming, half-walking, one by one these three men rescued the helpless patients from the open-air shelters,' said the Western Gazette. 'Only just in time were all rescued, for by 3am the flood had risen to a depth of 4 feet 6 inches in the house and 6 feet outside.'
The water also washed away an oak tree and 16 yards of stone wall and flooded numerous houses, shops and other Gillingham business premises to depths of up to 5 feet. Grocer Mr Hayden and butcher Mr Toogood were among those hardest hit along with Wilts United Dairies, where the engine room was flooded and churns and equipment washed out of the yard. At the Town Mills, the water reached one of the highest levels ever recorded.
To mark the centenary, the Bourton Players are producing a play that follows the fortunes of five women Mills bombs makers at Bourton foundry during World War 1. It will performed at the village hall on July 13, 14 and 15.