The Guttridge Files: The female Diggory Venn
Roger Guttridge recalls a truly colourul character from old Dorset
Published in April '17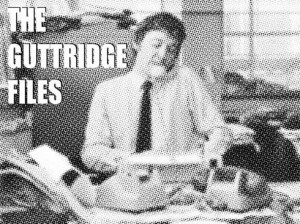 One of my favourite characters from Dorset's past is Mary Ann Bull, known as the reddlewoman, a female version of Diggory Venn, Thomas Hardy's reddleman in The Return of the Native. More than a century ago this travelling salesman made a living by selling reddle, a red powder widely used by sheep farmers. Contemporary accounts suggest she was every bit as colourful as Venn, whom Hardy described as 'completely red', explaining that 'one dye of that tincture covered his clothes, the cap upon his head, his boots, his face and his hands'.
Olive Knott remembered the reddlewoman's visits to Sturminster Newton before World War 1. 'Year after year this woman pitched her tent on the same spot in the grassy lane,' Olive wrote in one of her many books. 'To the children of the neighbourhood she was wrapt in mystery. A fire of sticks usually burned outside her tent. Nearby was her dark brown pony tethered to a four-wheeled open van. Even the van was bright red in colour.'
The children would stand around the tent, hoping and fearing that its occupant would emerge. 'We liked to think of this female nomad as a witch-like individual who brewed charms and magic potions in the little black pot we could see on the fire. Mysterious clanging sounds issued from the tent. We stood transfixed, our wide eyes glued to the opening. The clanging sounds ceased. There were a few seconds of silence, then, quietly, the occupant of the tent emerged. She was incredibly large. She wore a black hat and skirt and red shawl. Her face was wrinkled like the skin of a russet apple but her eyes twinkled. Her hands were a vivid red.' The young Olive Knott asked the woman who she was. 'I'm sorry to disappoint you,' she replied. 'I'm the reddlewoman.'
The late Roy Adam, a former chairman of the Society of Dorset Men, once told me that Mary Ann Bull came from Somerset and her reddle from Cornwall. 'At sheep-dipping time she would peddle her wares, also selling brickdust for cleaning harness,' he said. 'According to my late mother, Mary Ann had a weather-beaten countenance and wore layers of petticoats, which made a good hiding place for her monies. Apparently, she used to trust her monies to various publicans and collect on the return journey. She frequently made use of my grandfather, Joe Dowling, a horse dealer and licensee of the Farquharson Arms, Pimperne. Mary Ann smoked a pipe and had a very bad temper, similar to the lurcher dog that was tied to her cart. As with true Romanies today, she knew the value of the many herbs and would prescribe cures for many ailments.'
The reddlewoman was a regular at major events such as Shroton Fair and Woodbury Hill Fair, Bere Regis. She slept under bags and canvas beneath the cart, guarded by the lurcher, which took its duties seriously. When Mary Ann fell ill, the dog had to be put down before she could be helped. This happened at Stourpaine chalk pit and she was taken to Cerne Abbas Union and 'now rests in Sydling churchyard'. This ties in with information given to me many years ago by Doris Allen, of Dorchester, who believed the reddlewoman died 'on a piece of waste ground at Cerne'.
Former Wimborne Mayor, the late Fred Miller, once showed me an old typescript by E V L Scott of Colehill, who remembered the 'riddlewoman's' annual visit to the Tarrant Valley. 'She camped on the wide grass verge at the top of Crichel Lane, close to a few scraggy fir trees,' wrote Mr Scott. 'There she slept under her cart guarded during the day by her dog while she visited the few residents, who would give her food. My mother was one of them, having known Mary Ann from her childhood days at Minterne Ferry, near Bere Regis, and my mother said Mary Ann seemed not to have altered since those days. Her clothes were permeated with reddle as were her face and hands, making her look like a red Indian. Very polite she was, always thankful for a cup of tea and a chat. We boys bothered her with all sorts of questions but she would stand no nonsense.
'Once, in a talkative mood, she told us of a row she had had with her husband. During the quarrel she said, "I wish I were dead and in heaven out of it all." The husband replied: "And I wish I were in the Three Choughs in Blandford." Strange to say, we never saw her with her husband, always alone with her dog and pony cart.'
Many readers will remember Larry Skeats, who was the Crichel Estate shepherd for more than twenty years before becoming landlord of the Deer Park at Lydlinch and the Trooper at Stourton Caundle. Larry, who died last July, remembered helping his father to mix reddle in the 1930s and early 1940s. 'Reddle was a very fine powder which came in three colours – red, yellow and blue,' he said. 'It was mixed to a paste with oil to make it waterproof, which made it last about six months. It was used to age-mark the flock and was also put on the ram's brisket so the ewes were marked when served at tupping time. The shepherd used the colours in the order of yellow-red-blue and changed every fourteen to seventeen days. So if the ewes returned, the lighter colour was obliterated by the second colour and in turn by the third. This enabled the shepherd to bring the ewes into the lambing yard in their respective colours without overcrowding the yard.'
Ewes that returned a third time were usually barren but not always. The method was used until the late 1950s when it was replaced by a harness and square crayon strapped around the ram.