A habit from the past
Roger Guttridge discovers a little-known picture illustrating Dorset's historic links with Newfoundland
Published in March '17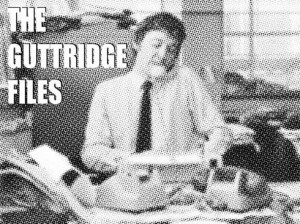 This evocative picture (below), first published over 300 years ago but little known today, opens a window on to the Newfoundland cod-fishing industry with which Dorset's economy was once inextricably linked. The picture, which originally formed part of a map of North America in 1712, is interesting in many ways but especially for the hooded garment worn by the fisherman in the foreground (far right). The 'habit', as it is called in the original caption, is thought to be made of swanskin, a product whose manufacture provided a living for generations of people in Sturminster Newton, Shaftesbury and the Blackmore Vale villages. It is the only depiction of a swanskin garment that I have seen.
The original key to the picture reads: 'A. The Habit of the Fishermen. B. The Line. C. The manner of Fishing.
D. The Dressers of the Fish. E. The trough into which they throw the Cod when Dryed. F. Salt Boxes. G. The manner of Carrying the Cod. H. The Cleansing the Cod. I. A Press to extract the Oyl from the Cods' Livers. K. Casks to receive the Water and Blood that comes from the Livers. L. Another Cask to receive the Oyl.' Some versions of the picture show the cod-drying racks at the bottom. An enlarged version of this one will be on show at Sturminster Mill when it re-opens on 26 March.
Swanskin had nothing to do with swans. It was a coarse, wool-based cloth known for its warmth and waterproof qualities, hence its popularity among those working in the harsher Newfoundland climate. It was also white, which probably explains its name. North Dorset's swanskin industry dates back to at least 1578, when Sturminster clothier James Yonge is recorded as seeking tax relief on cloth sold to mariners 'going beyond the seas'. Following John Cabot's discovery of Newfoundland in 1497, growing numbers of ships were sailing from South West ports to exploit the cod-rich North Atlantic.
The Blackmore Vale was well-placed to develop the swanskin industry. Until the arrival of the railway in the 19th century facilitated the rapid transportation of milk to the cities and created Thomas Hardy's 'Vale of Little Dairies', North Dorset agriculture was dominated by sheep rather than cattle. And Poole, which increasingly dominated the Newfoundland trade, was only a few miles down the road. Carters carried it to the hundreds of ships that sailed for Newfoundland each spring.
In 1611, a wooden fulling mill was built alongside Sturminster's traditional corn mill. Here water-powered fulling stocks hammered the fabric until it was sufficiently felted to make it waterproof. The trade expanded during the 17th and 18th centuries and by 1793 employed no fewer than 1200 Sturminster people, who produced 4000 to 5000 35-yard pieces a year.
A trade directory reported: 'The principle manufactory carried on here is for white baize or swanskin, in which the poor, who are very numerous, are chiefly employed.' A century later the dialect poet Robert Young recalled: 'The racks on which the cloth was fixed covered one or two fields. Many a time I have watched the weavers' swift shuttles passing between the tightened threads.'
Around 1800 the fulling mill was demolished and replaced by an extension to the grist mill we know today – an early sign, perhaps, of the fate that was about to befall swanskin. In the space of a few years, in the face of competing products and industrialisation in the North and Midlands, the trade suffered a spectacular collapse. This was a massive blow to the local economy. Some of Sturminster's cloth merchants, who included the Bird, Colbourne, Haskett and Forward families, solved the problem by going directly into the cod trade. Some even founded new fishing communities in remoter parts of Newfoundland, such as Twillingate and Fogo on the north coast. Their employees went with them along with the Dorset culture, dialect (which is still spoken in these communities) and surnames.
During a visit to Newfoundland in 1997, I whiled away an hour or so reading the Twillingate phone book. I counted forty surnames that I specifically associate with the Blackmore Vale and as many again from other parts of Dorset. The list reminded me of the pupil register at Sturminster Primary School in the 1950s. 'By place of marriage, we can link Sturminster natives with over twenty-five Newfoundland settlements, but they were strongly represented in Fogo and Twillingate,' says Professor Gordon Handcock, himself a Newfoundland descendant of Sturminster Hancocks.
In a recent experiment, Kathleen Sanderson and Ann Baseden of the Dorset Guild of Weavers Spinners and Dyers re-created a piece of swanskin. Kathleen blended Exmoor fleece with Portland to obtain something closer to the coarser, more hard-wearing fibres of yesteryear. 'Originally the wool would have been spun "in the grease" – that is, still containing the natural lanolin,' says Ann. 'The resultant yarn would have been woven in this state so the cloth would have had to be washed and treated with fuller's earth to remove the oils and other detritus like plant material and insect life.'