Lost pub and land grab
Roger delves once again into his archives
Published in January '17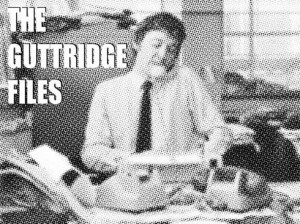 Pub from the past
Unless you're old enough to remember Wimborne half-a-century ago, you probably won't recognise this attractive thatched building, as it was demolished in the 1960s. It's the old Beehive Inn, which stood opposite Walford Mill on the site now occupied by Tice's Garage, which moved there from its previous site opposite the Rising Sun. The site will soon begin a further incarnation as Tice's move again to be replaced by retirement apartments.
Pictures of the Beehive are scarce – and colour pictures even more so – so I was delighted ten or eleven years ago to find this Victorian painting hanging in a house about thirty miles from Wimborne at Grimstone.
The picture was painted in 1896 and its owner 110 years later was Jane Johnson, whose family were tenant landlords of the Hall and Woodhouse pub in the mid-20th century.
Jane explained that her great-aunt Alice and Alice's first husband, Charles Pitcher, ran the Beehive in the 1930s. After Charles died, Alice married Aubrey Priddle in 1955. He had no interest in running a pub so they moved out and Jane's parents, Charles and Dora Ironside, took over. 'When we moved to the Greyhound at Winterborne Kingston in 1958, Roy Smith bought it and kept it open for a while, but it was demolished a few years later,' she added. Jane also lent me a picture taken in the bar at Alice's farewell 'do' on the eve of her second marriage.
Historically, the Beehive is thought to have been linked to the Wimborne-Cranborne turnpike road, which originally had its tollgate right outside. In the 1830s the tollgate was moved a few yards to the other side of Walford Bridge. 'I think the Beehive was probably a coaching inn because we had stables and a passageway that went from one end to the other,' said Jane.
The building was L-shaped, with the main frontage on to West Borough, but the entrance to the yard, stables and garage was round the corner in East Borough. At the rear was a field where touring caravans could park and which was also regularly used by Herbert's Funfair and Bartlett's Steam Fair.
Bartlett descendant Steve Bailey, of Fordingbridge, once showed me the birth certificate of his great-aunt, Madge Bartlett, who was born at the Beehive in October 1810, presumably when the fair was visiting. The certificate names her father as Alfred James Bartlett, 'steam circus proprietor'. Her mother Mary Ann (née Chipperfield), a member of the most famous of circus families, died at about the same time as her father so, Madge was adopted by a Wimborne shopkeeper.
The Beehive had what was known as a 'six-day licence', which meant not only that it did not open on Sundays but could not sell spirits, only wine and beer. Running along the pub's West Borough frontage was a deep, open gully which carried surface water into the River Allen and provided a handy source of water for street-cleaning and fire-fighting.
'The Beehive was a nice place – it really felt like home,' Jane told me. 'Inside, it was just wood panelling. Downstairs we had the kitchen, a guest dining room for people having bed and breakfast, a public bar and a ladies' room. Older ladies didn't go into a bar then, so they were shown into the ladies' room, which was really part of the living accommodation. We didn't get many strangers in the pub – just people who came to the area.'
The Bournemouth Grab
As Dorset's borough and district councils edge fairly amicably towards their merger plans, I am reminded of a time when sweetness and light were in shorter supply – at least, between Bournemouth and Poole. Back in 1947, by which time the Victorian health resort had overtaken Poole in both wealth and population, Bournemouth came up with an audacious plan to 'absorb' its historic neighbour.
It was not so much a proposed merger as a hostile takeover bid, and it caused outrage in the harbour town, where objectors dubbed it 'the Bournemouth Grab'. A Poole United Resistance Committee was formed, uniting some unlikely bedfellows in a common cause, including the Poole Communist Party, the Conservative, Liberal and Labour clubs and the Poole Housewives' League.
The committee printed 'Stop the Bournemouth Grab' stickers and a manifesto listing fifteen reasons to reject the plan. More than 15,000 signed a petition within ten days. The Boundary Commission sided with the objectors but recommended that Poole be promoted to county borough status to bring it in line with its empire-building neighbours beyond County Gates.