The Guttridge files: Bookshelf skulduggery
Roger Guttridge on an unusual Rodney Legg shortcut
Published in December '16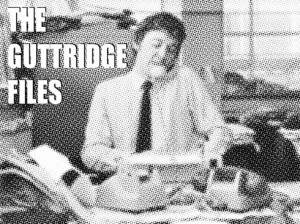 It sat on my bookshelves for almost three decades, a valued volume among my collection of Dorset books and a useful source of reference. Not once since it was published did I pause to ponder on the late Rodney Legg's choice of illustration for the front cover of Mysterious Dorset. The caption on the back cover identified it clearly enough: 'Cover photograph: the Bettiscombe Manor skull, which has a mind of its own; pictured by Frances Tilley.' It's certainly a striking image, if a trifle grotesque, and I can see why Rodney used it. But twenty-nine years on, I find myself thinking that it was not only the skull that had a mind of its own – and wondering what on earth Rodney was up to.
I've been aware of the Bettiscombe skull legend for many years but it was only at the beginning of this year that I started taking a greater interest, as I planned to include a chapter on it in my own book, Dorset: Curious and Surprising (recently published by Halsgrove).
The story was first committed to print by the Dorset folklore historian John Symonds Udal in 1872, by which time the skull had already spent a century or so tucked away in the attic of Bettiscombe Manor. Udal recounted the 'peculiar superstition' that if the skull were to be taken out of the house, the building would rock to its foundations and the person responsible for this 'act of desecration' would die within the year. 'It is strangely suggestive,' he wrote, 'of the power of this superstition that through many changes of tenancy and furniture the skull still holds its accustomed place "unmoved and unremoved".'
As far as I was aware, only two photographs of the skull had ever been taken. One was Udal's own black-and-white image, which he published in the Proceedings of the Dorset Natural History and Archaeological Society in 1910. The other was Rodney's front cover skull, which I presumed to be not only authentic but the only colour picture.
I considered using one of these two pictures but Udal's was rather dull and lifeless (not inappropriate, but not what I wanted) while Rodney's presented a copyright issue: he, sadly, was no longer around to ask and I was unable to trace Frances Tilley.
So I was delighted when Lady Caroline Conran, the owner of Bettiscombe Manor, kindly agreed to my second request to see the skull for myself after politely declining my first approach three months earlier. She was as good as her word, personally leading me up the creaky old stairs to the attic which has been the skull's home for perhaps 250 years. It's kept in a cardboard box these days but I was allowed to remove it and take it around the house to find a suitable location for the photography. There was just one restriction: under no circumstances was I to remove it from the building for fear of activating the curse.
It was not until I got home and compared the new photographs with Rodney's picture that I began to notice some anomalies. The most obvious difference was in the teeth.
The skull at Bettiscombe had a neat, even row of teeth, which were still firmly attached to the upper jaw, the teeth in Rodney's cover image were more ragged with gaps between and much more extended from the upper jaw. It looked like a bad case of gum disease. There was even a missing tooth and a hole in the jawbone suggestive of an abscess in life.
I compared 'my' skull with Udal's picture. The teeth appeared identical; the whole skull appeared identical. They were clearly one and the same object.
Another look at Rodney's picture revealed some other, more subtle differences – in the jawlines, in the shapes of the nasal cavity and eye sockets, in the distance between nose and teeth, in the less rounded, more femine dome. Turning the cover of Mysterious Dorset, I encountered another mystery, and was surprised I hadn't noticed it before.
On the title page was another skull image, black and white with the caption 'Bettiscombe's "Screaming Skull"'. This was a reference to a secondary legend that the skull had been heard screaming – completely untrue and a source of irritation to Mr Udal in his later writings on the subject. 'I almost regret ever having called attention to it [the skull],' he said.
What is certain is that Rodney's inside title page picture is the Udal photograph from 1910 – and a different skull to the one on the cover. Maybe the Bettiscombe skull really has developed oral skills, as I write this, I can almost hear it screaming: 'That's not me! The cover picture's an imposter!'
All of which begs the question: why did Rodney resort to this unusual form of skulduggery? Or should I say skull-Leggery? We can only speculate but my best guess is that he needed a striking, full-colour image for his cover, was unable to gain access to the genuine article so used a picture of a different skull hoping no-one would notice. Or perhaps not caring if they did. And perhaps few did notice. Until now.