A Dorset life in music: Bonny Sartin of the Yetties
Nick Churchill talks to the Yetties' Bonny Sartin about The Archers, paying Paul Simon a bonus and singing carols with Cliff Richard and Twiggy
Published in May '16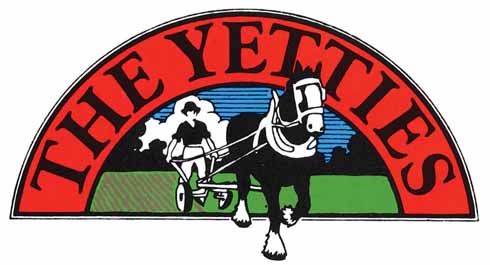 It's more than 350 years since the first Sartins arrived in Dorset, as Huguenots fleeing persecution. They settled in Corscombe to work the land and today the family is about as Dorset as it gets. Yet the name of Bonny Sartin is familiar to countless thousands worldwide, as he has spent the best part of fifty years fronting folk heroes
the Yetties.
'We took our name from Yetminster, but really we were just four lads from the village out for a giggle that lasted for 46 years,' says the unassuming Bonny over a coffee on the way to another of the many speaking engagements he undertakes since the band retired in 2011. 'The talks are a way of staying in touch and I meet some incredible people. I never had a plan, only an idea that I wanted to play music, and that just sort of drifted into being a full-time job. We used to go round the folk-song clubs in Dorchester and Weymouth and what have you, then we started our own in 1964 and we'd book whoever was about – Paul Simon came to us for £7, but I paid him £10 because he was really good. We turned professional in October 1967.'
The group – Bonny, Mac McCulloch, Pete Shutler (who died in 2014) and Bob Common – formed as the Yetminster and Ryme Intrinseca Junior Folk Dance Display Team, Yetties for short. In 1972 their recording of Barwick Green was first used by the BBC as the theme music for the omnibus edition of The Archers. Bob left in 1979, when Bonny took over lead vocals, and fiddle player Roger Trim joined the line-up in the 1980s as the group released The Musical Heritage of Thomas Hardy, a double CD of folk songs and ecclesiastical music recorded using the fiddles played by Hardy and his father, on loan from the Dorset County Library.
The Yetties' career forms the basis of one of Bonny's repertoire of talks, from singing carols with Cliff Richard and Twiggy on the BBC's Multi-Coloured Swap Shop, to their adventures in Africa and Asia where they toured for the British Council. 'My grandfather served in the Army during World War 1 and was stationed in a fort near Lahore that I was fortunate enough to see shortly before I sat down to eat with Pakistan's Minister of Arts and Culture. Grandfather was ruined by the war and never worked again, and I wondered what he would have made of me being there.
'We had a lot of moments like that, but if there's one thing I learnt, it's that no matter where in the world we come from, all of us are much the same. Wherever we went, we'd sit down with the local people and talk to them about their traditions: you tend to find that no matter how bad things are, most people will find time to sing and dance and make merry. People sing when it's harvest time, they sing when it's time get the crops growing. In Ethiopia we were taken to a village about 40 km from Addis Ababa where we sat with the villagers and we'd sing a song, then they'd sing a song. We ended up swapping cassettes. Years later I got an email from a student in Denmark and it was one of the village lads from Ethiopia getting in touch to tell me he was still playing the tape.'
It's not difficult to find Bonny – he's a regular speaker at Dorset clubs and societies and maintains the Yetties' presence online – unless, that is, he doesn't want to be found. He likes nothing more than getting lost in the countryside he loves so dearly. 'We had a manager once who said we had to move to London, but we just asked, "Why?" We were able to potter along and do things the way we wanted to for as long as we wanted to until we got to the point where enough is enough. The other two were a couple of years younger than me, so we decided to go on until they were 65, then call it a day. To be honest, I've seen enough of the A303, trying to keep my eyes open driving home, not getting in until two in the morning. I want to have more time at home, see more of the grandkids.'
Bonny's family history runs through his talks, from Edmund Sartin, who escaped the grinding poverty of rural Dorset in 1840 by taking his family to New Zealand's North Island among the first settlers, to Marina Russell and Edith Sartin, sisters who between them provided the famous folk-song collectors, Henry and Robert Hammond, with 111 of the 600 songs they gathered in Dorset between 1905 and 1907.
'Marina was born a Sartin and she gave them 100 songs in bits and pieces,' says Bonny. 'Her mind hopped about a bit, though, so the Hammond brothers would get snippets of lots of different songs and tunes. One would write down the words, the other would note the music. Unfortunately, they didn't write anything much about the stories of the people they collected the songs from, but they noted that Marina sang in C, or C-sharp when she was in full control of her faculties and teeth! Her sister Edith also gave them songs – only eleven, but they were all complete songs. I didn't know any of this growing up; it was only later, when I was studying the books the Hammonds published, that I realised there were other Sartins before us who were singers.'
Including Bonny's father, it transpires, although there's some evidence he was happier to be known for his poaching exploits. 'Father didn't used to say much about singing. It was infuriating, though: I'd come home with a new song to learn, start singing it around the house and he'd come along and finish it for me. One time, the Yetties had a gold disc presentation in Sherborne with Bob Arnold, who was Tom Forrest in The Archers, and all the national press were invited down and taken on a coach trip to show off Dorset to them. Everyone agreed it was the press bash of the year and all the papers wrote us up, except one reporter who was evidently cornered by my father. He did a small piece on the Yetties and this great big spread on Father's poaching exploits!
'But people did what they had to in order to feed their families and Father was no exception. I had a newspaper clipping sent to me a while back from 1807. It was about a woman called Sarah Sartin who was eighteen years old and worked on a farm at Halstock. The farmer thought she was stealing things, so he accused her and made her open her trunk, where he found a pound of butter that he said wasn't hers. He went off to get the constable and in the time it took for him to come to the farm, she had gone to the river and drowned herself rather than face a prison sentence with hard labour. Another relative of mine did six months hard labour in Dorchester prison in 1816 for the crime of lopping a branch off an ash tree.'
Although it's fair to say that Bonny's Dorset is an earthier place than the one that attracts so many incomers today, few have done more to sing its praises to the wider world than he has. Not that Bonny's is a reactionary appreciation. Far from it: he welcomes progress and recognises life is far better in the modern world. 'I was born in the war when we still had to draw water from the well and had no electricity in the house. Those days are long gone and the standard of living nowadays is so much better than it was, even for ordinary people. I love Dorset but I'm not part of the county establishment, that's not really my thing. I've made films about Dorset and I get more pleasure from hearing that someone has watched one of those films then come here from wherever in the world to see the place for themselves. That's quite powerful when you think about it.' ◗