Carnival of the animals
Joël Lacey looks around the Dorset County Show and its endearing animals; pictures by Stephen and Helen Jones
Published in September '15
At agricultural shows across the county each year, thousands of people turn up for a day out, to see some motorcycle acrobatics, to browse, or more accurately graze, the food tents and to walk up and down rows of stalls with products of all shapes and sizes and to meet representatives of all kinds of organisations from the Air Ambulance to the Police and Crime Commissioner to humble members of this very publication.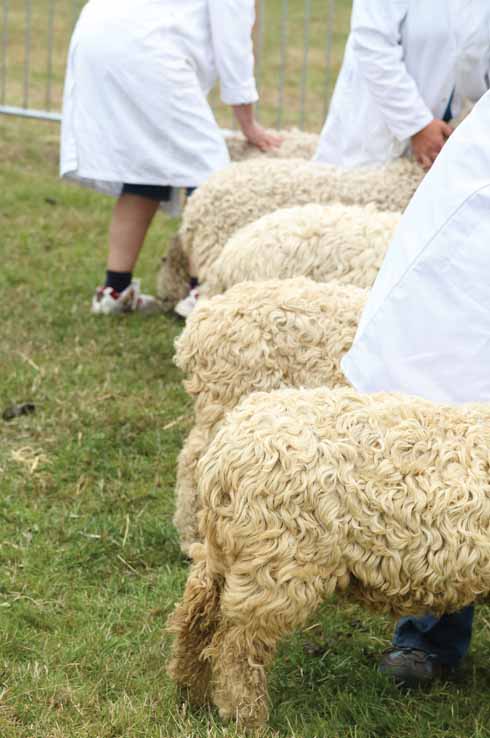 Despite all our wares, and even the attraction of the immense amounts of equestrian activity in the show rings, we are all, in the kindest possible sense of the phrase, merely the window dressing for the real business of the show, which is – and the clue is in the name – showing.
Each year, there is tremendous activity, well away from the business of buying things you don't strictly need which goes on in show rings and tents across the showground. From balls of fluff in the rabbit tent, to huge slabs of pedigree walking beef being led by a tiny child in wellies, there are animals for all to enjoy.
For those taking part, the show is but the latest part of a very long journey which began with the mixing of blood lines to a careful plan to produce the best, well, whatever, possible and then to have it judged to be so by experts both metaphorically and literally in the field. It's an opportunity to see what other animals are around, whether one might be able to strengthen one's own bloodlines with a champion, or merely to bask in the reflected glory of the wondrous animal which one has led round a ring.
With everything from dairy goats to pulses to fresh-laid eggs, to four stalks of kale to tiny piglets and enormous sows, there is food in its purest form on show at every corner. Perhaps now more than ever, it is vital to keep the connection between the people who tend the land and the food which graces our tables as fresh in the minds of consumers everywhere.
When people see the care and attention that is lavished upon the animals at Dorset's three agricultural shows, they will better understand that food production in its earliest and most important stages is not an industrial push-button process, but a love affair with the land and an enduring wish to do better for both animals and arable crops.
The winnings for many of the classes is measured in tens of pounds, the grand prize across all three shows is only just in the hundreds, and each class entered costs money too. Like the activity of farming itself, it is more likely to be done for the love not the money.