Why I love Christchurch: 'Why would you live anywhere else?'
Joël Lacey asks those who live in, work in and visit Christchurch just what it is that makes it so special
Published in June '14
'I love to paint and Christchurch is such a fantastic destination: there's the Convent Walk, the Quomps, the Priory and the castle and Constable's House, you've got the two rivers to explore and really pretty side streets with every kind of house design from Tudor to Victorian. Considering it has some pretty narrow streets in the older part of town, you never feel hemmed in and there's always somewhere within 50 yards where you can go and get a great big sky as a backdrop.'
Will Jenkins – regular visitor to Christchurch
It may be 'only' four decades since a local government reorganisation brought Christchurch within the boundaries of Dorset, but it has always very strongly had the feel of a Dorset town about it. Partly this is thanks to its own long history and how happily the remnants of that sit with the newer elements of the town, partly it is thanks to its townspeople and partly thanks to the fact that Dorset's longest river, the Stour, flows into the sea at Christchurch.
'We have lived in Christchurch for ten years and been running the business for five, in fact I initially moved here for the purpose of opening a restaurant. I love the community spirit – unfortunately that seems to be something which has been lost from some towns and villages, but not from Christchurch. It's a lovely place where everyone knows what's going on; just before we opened, people would pop in to see how we were getting on. It's also a very stable economy here; although there are more people here in the three summer months, there's good trade all year round.
It's also a good place to bring up the children. You just don't see gangs of kids hanging around, it always feels a safe place and there are great schools and plenty of interesting things to do.'        Mike Calvert, restaurateur – works in Christchurch
The town itself was founded in the 7th century by missionaries sent to Saxon Wessex and, in the late 9th century in the time of Alfred the Great – owing to the threat posed by the sh Why I love Christchurch allow draft of the boats of Danish raiders and the fact that the river Avon gave access to Salisbury – the town was fortified as a burh by erecting defensive walls around it. Before the construction of the Priory, 920 years ago, Christchurch was known as Twynham, from the Old English for the land between the rivers.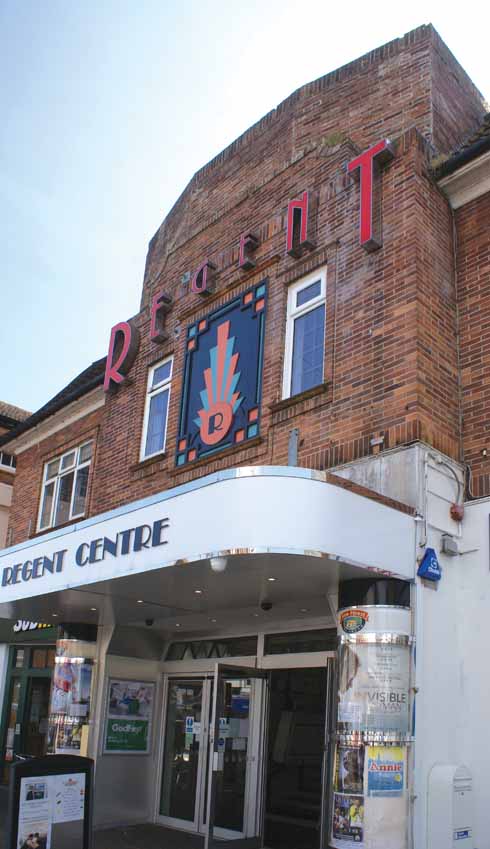 'I've lived in Christchurch my whole life apart from [said with a grimace] a brief spell in the middle of Bournemouth. Christchurch is a lovely place for all ages. Why would you live anywhere else? It's got beautiful restaurants and beautiful shops. It's also really friendly and there is everything here that I want or need. I love working at the Tourist Information Centre and meeting all the people and I just love Christchurch.'               June Woods, TIC volunteer – lives and works in Christchurch
Its castle was originally built in the early 12th century – as a motte and bailey castle, then rebuilt in stone during the civil war between King Steven and Empress Mathilda by Baldwin de Redvers, who held it for Mathilda.
'I moved here – just three weeks ago – to be close to my daughter, but I had been down here lots of times before. Christchurch is very handy for lots of places (Bournemouth and Poole) but I'm a country girl at heart, so it's also really handy for Hengistbury Head, and for Purbeck beyond, but the rivers here are lovely too.'     Inger Sloots – local resident
The shifting sands of history have been reasonably kind to Christchurch – there are over a hundred listed buildings surviving within a half-mile radius of the castle – but the sea's shifting sands brought an end to its position as a port as, without constant dredging, deeper hulled ships could not use it.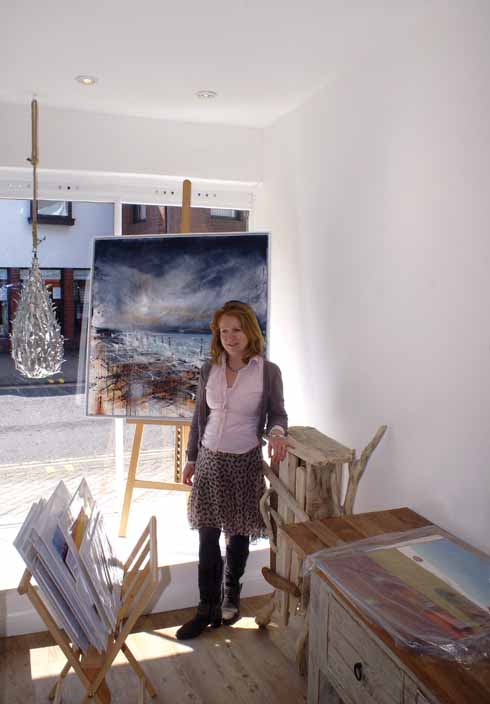 'I used to have a holiday home here and work in Kent, but I decided that I wanted to move here permanently and moved here to open the Hatch Gallery two years ago. Christchurch is a pretty good place for customers although I suspect I'm busier at times when other retailers are perhaps less so – from October through to January – but we get less busy in the summer. We get really busy during the food festival, though; it's fantastic in Christchurch when that is on. There are lots of good local artists round here, but I also try to put on shows of nationally important artists as well.'           Jo Dyton, gallery owner – works in Christchurch
Christchurch is Dorset's fourth biggest town by population – almost tied with Weymouth – but lies at the heart of the county's smallest borough by population. Its population is swollen over the course of a year by 1.5million tourists who come for the many natural amenities within a short drive of the town and also for the weather; Christchurch has rainfall half that of the UK average.
'There is plenty to do in and around Christchurch and it's such a serene place. Christchurch may be known for being home to a higher than average number of older people, there are plenty of families here too and it is such a lovely place to have a family. There's plenty of high-tech jobs available near the airport too and I think people sometimes forget just how much engineering and technology employment there is in the area.'    Amy Williams – local resident
'There is bags to do around here and lots of areas where you can see loads of wildlife too. The town's easy to walk around and it's all really compact to do all your shopping. There's a good quality supermarket, plentiful parking – although if you can't be bothered to walk from the leisure centre or the supermarket that can get trickier in summer – and the Regent's always got something going on. There's good walks at Stanpit and Grimbury marshes and Highcliffe, Winkton and St Catherine's Hill are all on the doorstep, too, but I think it's the town itself that's the nicest part. The people are all so friendly and you'll often see shopkeepers just leaning out of the door chatting.'    Ian Thomas – local resident