Corfu's Dorset connections
Jim Potts celebrates the many and various links between Dorset and one of the most beautiful Greek islands
Published in February '11
Corfu is an island lying in the Ionian Sea between the west coast of Greece – of which it is part – and Albania. Its area is rather over 200 square miles, or about twice that of Jersey. It is around 1300 miles from Dorset, as the swallow flies. Anyone from Dorset must sometimes wonder, as I do, about the similarity of the names, Corfe (as in Corfe Castle and Corfe Mullen) and Corfu. Corfe comes from the Anglo-Saxon corf, meaning 'the passage or gap between two hills, a cutting or a pass'. Corfu comes from the plural form of the Greek word for peak, korefi. There is no obvious etymological link for these near-homophones other than, perhaps, co-incidence.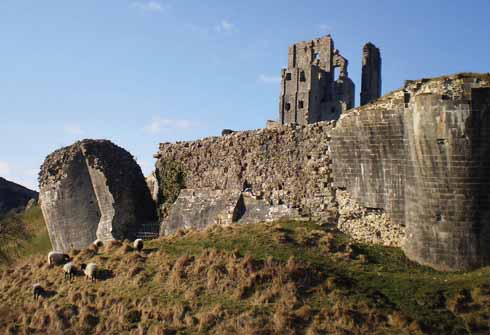 Visually, Corfe Castle and Corfu's Old Fortress have a romantic appearance and location in common, although the Old Fortress is not a ruin. On a fine summer's day, Portland's rugged, rocky landscape and seascape can seem very Mediterranean and Greek, and a Corfiot visitor recently told me that she felt much at home there. Other things that Dorset and Corfu have in common include the fact that both the Jurassic Coast and Corfu Old Town and Port are amongst UNESCO's World Heritage Sites.
There has, in the last few years, been a Palmair link in the summer between Bournemouth and Corfu airports – although following the company's recent travails, Thomsonair flights are likely to be the only connection between Bournemouth International Airport and resorts like Paleokastritsa, Barbati, Nissaki, Alykes, Gouvia, Dassia and Kontokali.
Both Dorset and Corfu boast strong royal connections. Much of Prince Charles's Duchy of Cornwall land is in Dorset whilst his father, the Duke of Edinburgh, was born in Corfu on 10 June 1921, at Mon Repos, a former summer residence of the Greek royal family. Prince Philip was baptised at St George's Church in the Old Fortress and members of Prince Charles's family have been known to holiday, discreetly, on Corfu. He himself is a friend of former Greek monarch, King Constantine, who used to spend his summer holidays at Mon Repos, which today is a museum housing many of the island's treasures, and whose gardens and park provide a pleasant walk close to Corfu Town.
The most significant link between Dorset and Corfu, though, lies with the Durrell brothers, Lawrence and Gerald. Louisa Durrell, their mother, bought Berridge House at 6 Spur Hill, Parkstone, in 1931. Before long, she had to sell the Parkstone house for financial reasons and moved into a smaller house at 18a Wimborne Road, Bournemouth. The Durrells moved to Corfu in 1935 and their four years on the island provided the raw material for Gerald's My Family and Other Animals and Lawrence's Prospero's Cell.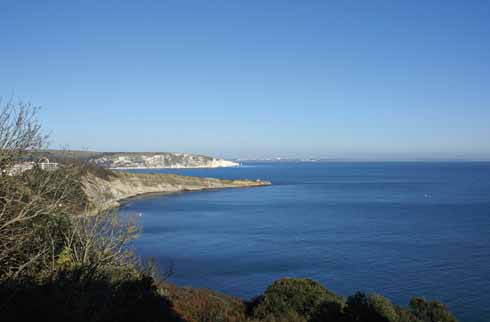 In 1939, the family moved to Charminster, and later Louisa moved again to 52 St Albans Avenue, Bournemouth. She was to die in Bournemouth in 1964. Lawrence Durrell always thought of Bournemouth as a 'living death', but both he and Gerald returned from time to time and used it as a base between foreign travels, postings and expeditions. Lawrence once worked as a porter at Bournemouth railway station and he and Nancy Myers were almost daily visitors to H G Commin's bookshop. Lawrence and Nancy, the first of his four wives, were married on 22 January 1935 (before the family moved to Corfu, although there is no mention of Nancy in My Family and Other Animals). He was back in Bournemouth in the spring of 1947 with Eve Cohen, his second wife, living at his mother's house.
Claude Vincendon was to become Lawrence's third wife, and they and Sappho, his daughter, lived for some months in 1956 in an isolated cottage near Shaftesbury. He finished his Cyprus book, Bitter Lemons, there. Durrell wrote to Henry Miller in October 1956: 'My plans went suddenly awry and dammit, here I am for a few months in the heart of Hardy country, where the people talk in the identical tiresome moralising way they do in Hardy…. Fortunately Diana Ladas rented me this tiny cottage where at present Claude and I are installed, both working like maniacs on our books. Saph goes to the village school, her accent daily getting broader and broader, but seems to enjoy it…. Our only recreation is to visit the local pub where the accent is so fantastic as to be better than the movies…. Meanwhile October is all sunshine and green grass and smoke from the cottage chimneys. Nothing has changed. The Englishman still laughs without removing his pipe; his wife wears a hat and carries a lap dog. Everything is serene and bland as suet.'
Soon after, they moved to Bournemouth again to stay with Alan Thomas, who worked at Commin's bookshop and became a foremost authority on Lawrence's work.
In The Picnic and Suchlike Pandemonium by Gerald Durrell (1979), the title story, 'The Picnic', is a humorous account of a disastrous family outing in a 1922 Rolls through the Purbeck Hills and the Dorset countryside, followed by a beach picnic at Lulworth Cove, by the Bournemouth-based Durrells. The germ-wary and far-from-homesick Lawrence Durrell, on a flying book-promotion visit to 'Pudding Island', as he called Britain, after ten years abroad in sunnier climes, has these words attributed to him by his brother: 'This is an awful country. Only a full-blooded masochist would enjoy living here. Everything in the place is a mortification of the flesh, from the cooking to the licensing laws, from the women to the weather.'
Gerald Durrell's sister, Margaret (Margot in My Family and Other Animals), ran a boarding house at 51 St Albans Avenue, across the road from their mother's house. She started the boarding house in 1947 and Gerald visited it from time to time. He stayed there in 1951 in a small, rent-free bed-sit with his first wife, Jacquie, with whom he had eloped (they married in Bournemouth on 26 February 1951), and again in 1957, after their expedition to Bafut, Cameroon. Gerald's zoo might have been in Bournemouth or Poole if the municipal authorities had not turned down his applications: 'The constipated mentality of local government,' he called it. Jersey was to benefit instead.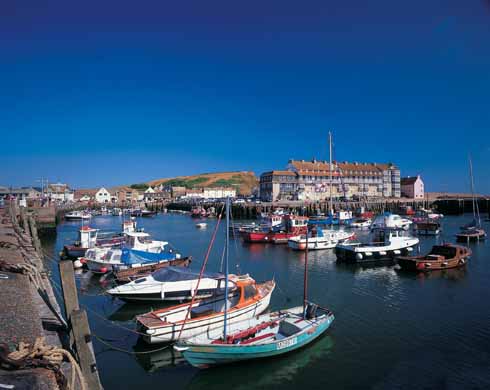 Kirsten Brown, who was on duty at Dorchester Library on the day I called in to do some research for this article, recalled her first, unforgettable visit to Corfu as a young Dorset girl and the extraordinary and warm hospitality she and her friend had received in Arillas: 'The light and the colour hit me first, a different hue from Dorset's clear freshness.' She remembered 'the bright swathes of blue, skies that remain the same tint as far as the eye can see', and the stark contrast with the 'bright white walls of sugar-cube shaped homes, and terracotta-shaded terraces'. But let the last word be with the late Laurie Rathbone of the West Bay Fishing Tackle shop, who once told me: 'The two best places in the world are West Bay and Corfu!'