Sherborne then and now
Comparing these photographs provides a fascinating insight into how Sherborne has changed – or not. The modern photographs are by Peter Booton and the captions are by David Tuffin and Alec Oxford.
Published in August '09
1. When this photograph was taken in 1910, the Britannia Inn in Westbury stabled both horses and cars. The archway with a room above it was a much more recent addition to the building. The building was once occupied by the Blue Charity School For Girls, founded by William Lord Digby in 1743 and later called Lord Digby's School.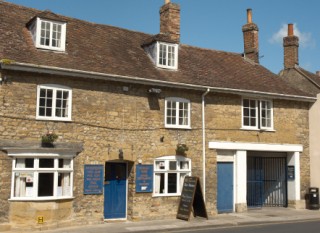 2. The middle of Cheap Street by the junction with Abbey Road, looking south. The building in the right-hand foreground was The Old Creamery from 1895 to 1920 and is now the NatWest Bank. In the left foreground is Coombs Bakery, which was there until 1963.
3. In this photo of South Street from about 1910, the milk carts give away the fact that on the left may be part of the West Surrey Central Dairy Co. milk factory. These buildings were replaced by Sainsburys in 1988/9. In the background are the level crossing gates over the railway. The houses to the right of the new photo were converted from the Woolmington Hotel.
4. The lower part of Cheap Street, the Parade and the Conduit in perhaps the 1890s
5. The old police station and courthouse in Digby Road was opened in 1858 and demolished in 1964 to make way for the new police station, opened in 1969
6. This photo of the town's station is dated 1923. The tin hut under the trees was W H Smith's newspaper kiosk. Note the milk churns in the foreground; it has been estimated that about 130 churns of milk were despatched every day from Sherborne.
7. The boys of Sherborne School do their PE in the Courts. As the photograph dates from the late 1930s, it is sobering to wonder how many of them survived to 1945.
8. The Old Town Hall, built in 1681 and standing immediately in front of Sherborne Abbey, was demolished in 18