Curiosities of Dorset Churches
David Bailey has taken his camera and his eye for the unusual to churches throughout the county
Published in March '09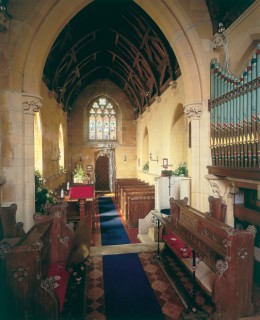 It is the whole furnishing of St Mary's at Catherston Leweston which is unusual. Built in 1858, it is one of only two Victorian churches in Dorset (Frampton being the other one) where oak rather than pine was used throughout for the roof and pews.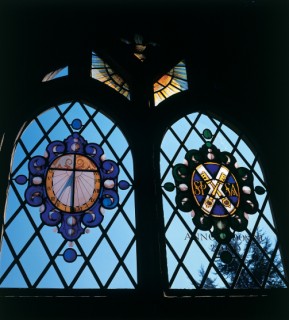 St Peter's in Toller Porcorum has the rarity of a sundial, gnomon and all, actually incorporated into a stained glass window. There are believed to be no more than thirty or so examples in the whole of England and Wales.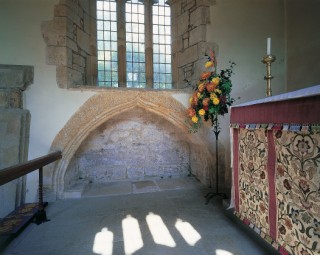 In the chancel of St Mary Magdalene at Loders is an Easter Sepulchre, believed to date from the 14th century. Few people could make the trip to Jerusalem to see the holy places for themselves, so this recess represented the tomb where Jesus was laid after the Crucifixion and was at the centre of Easter celebrations.
A notice in St Andrew's, Trent, dates from the 19th century. Pattens were wooden shoes, often with an iron ring set in the sole to raise the wearer above the mud. They were still being worn in Dorset in the early 20th century.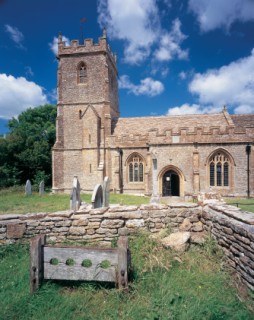 The restored village stocks at Holwell stand outside the parish church of St Laurence.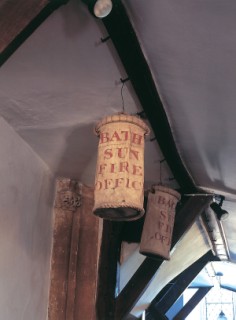 St Mary's, Puddletown, is one of Dorset's best village churches and contains these fire buckets from 1805. They were provided by the insurance company, who were protecting their interests by making sure that if fire did break out, the damage would be as little as possible.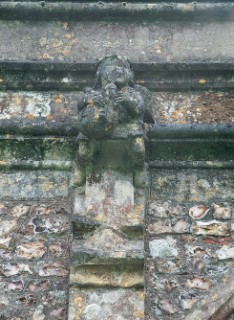 This bagpipe-playing gargoyle adorns the church of All Saints at Hilton. Although today we mostly associate the bagpipes with Scotland, they used to be common throughout Europe and even the Middle East and are mentioned in The Canterbury Tales. There is a similar gargoyle in Hereford Cathedral.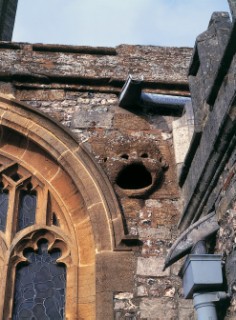 Another gargoyle, but this one is evidently not serving as a waterspout, as is usual. He is in fact a chimney, recalling the days when there would be an open fire in the vestry of his church, St Mary's at Cerne Abbas.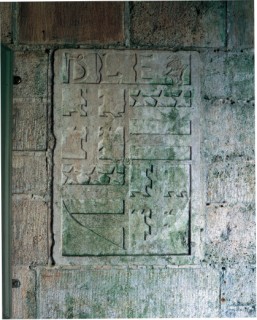 It is said that when George Washington was looking for a suitable flag for the new-born United States of America, he remembered the stars and stripes that appeared on the arms of the Lawrence family, distant connections of the Washingtons. It may be a fanciful story, but this Lawrence coat-of-arms can be seen in the porch of St Michael's, Steeple.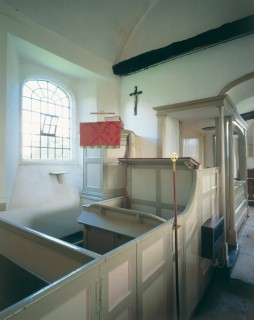 Chalbury would win many votes in a contest to find the most charming church interior in Dorset. The box pews were allocated according to social status, while the three-decker pulpit (the bottom deck being for the Clerk) emphasises the importance of the preaching of the Word.