West Bay
Colin Varndell photographs Bridport's harbour
Published in August '08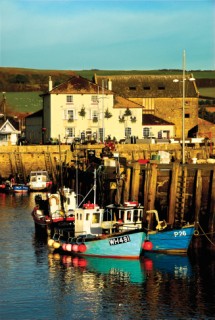 There is a reference to a harbour at Bridport as long ago as 1275. Nowadays it is a haven for small craft and fishing boats, although not so long ago larger ships unloaded wood and fertiliser here and took on cargoes of Bridport's famous ropes and nets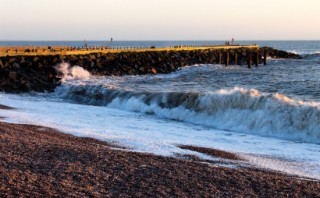 The new west pier, opened in 2004 and named the 'Jurassic Pier', was added to protect the harbour from the southerly swell which used to make it unusable for almost half the days in the year and caused extensive damage in the storms of 1991 and 1996. The West Beach, from which this photograph was taken, was replenished with 25,000 tons of pebbles for further protection.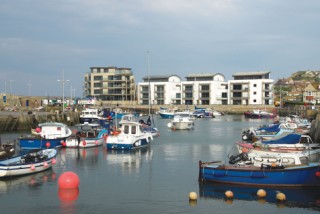 The changing face of West Bay is represented by Quay West, the new development on part of the Old Shipyard land.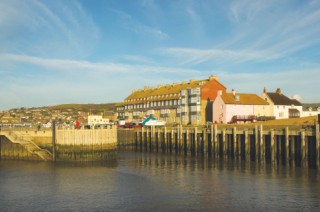 The four storeys of Pier Terrace dominate the east side of the harbour. Designed by Arts and Crafts architect Edward Prior and built in the late 1880s, it was affectionately known by locals as 'Noah's Ark' due to its shape and location. Frederick Treves loathed it: 'as out of place as an iron girder in a flower garden.'
West Bay station was built as a terminus to the extension of the railway from Bridport itself in 1884, and it was the arrival of the railway which brought about the port's change of name from 'Bridport Harbour', 'West Bay' being considered more appropriate for a holiday destination. The line closed to passengers in 1930 and all traffic ceased in 1962, but two decades later the station was restored and a short section of rail re-laid. Now two vintage railway coaches rest there.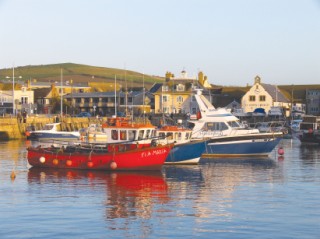 The church of St John's was built in the 1930s to replace the original Bridport Harbour Church, which was an old sail-loft above the Post Office, and so was known as 'The Little Upper Room'. The foundation stone can be found in the vestry – in a broom cupboard.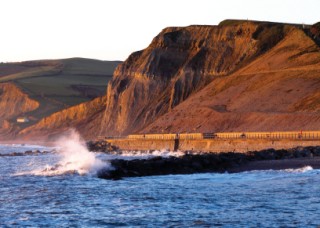 Looking north-westwards from the end of the new Jurassic Pier towards West Cliff, also known as Watton Cliff. Eype Mouth is visible on the far left of the photograph.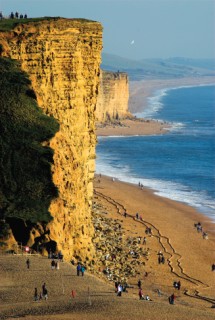 The East Cliff is spectacular at all times of year, and even on this cold winter day there were plenty of visitors. The tracks on the beach are not those of some vast Jurassic creature but of a rather more mundane tractor.