Purbeck landscapes
Picture-postcard views of Purbeck are not uncommon, but Ben Buxton has looked for the area's more unusual angles and moods
Published in November '07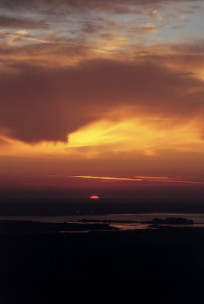 Sunrise over Poole Harbour on the summer solstice, from Creech Barrow. Round Island and Long Island, appearing as one since they are no longer separated, can be seen in silhouette.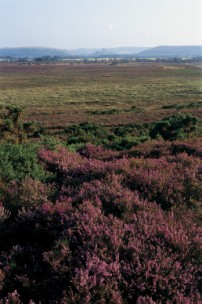 Heather in full bloom on Hartland Moor, looking towards Corfe Castle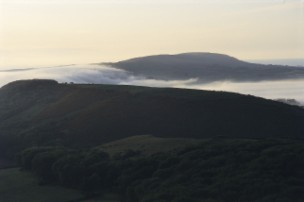 Early morning mist from Poole Harbour spilling over the Purbeck ridge between Corfe Castle (invisible on the left behind Knowle Hill) and Nine Barrow Down, seen from Creech Barrow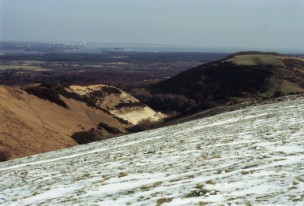 Snow lingers on the north-facing slope of Ridgeway Hill near East Creech, looking towards Poole Harbour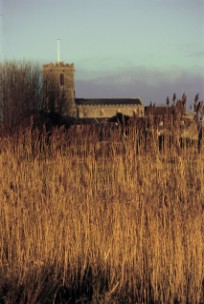 Low winter sun on the reeds alongside South Causeway, Wareham, and the church of Lady St Mary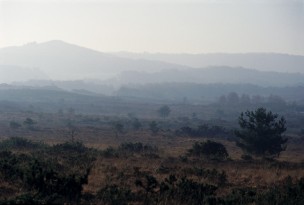 Creech Barrow from Stoborough Heath. The haze picks out the features of the landscape.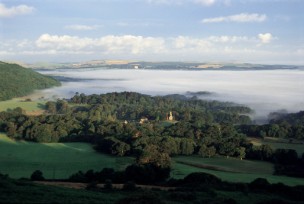 A sea of mist hides the forbidden lands of the army ranges between Creech and East Lulworth, seen from Creech Barrow. The chapel of Creech Grange can be seen in the centre and Lulworth Castle looms above the far 'shore'.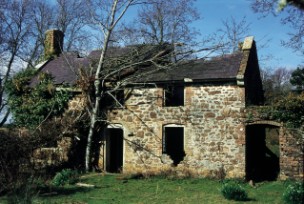 Hollow Ditch, a cottage on the army ranges west of Creech. The inhabitants of the scattered farms and cottages of Povington were forced to evacuate in 1943, at the same time as the people of Tyneham. The area has remained out of bounds, so the buildings have decayed with quiet dignity and without the assistance of vandals, missiles or intervention for safety reasons.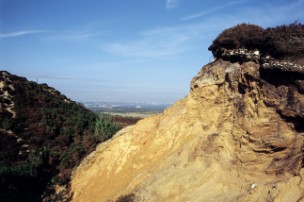 Old sand pit on Godlingston Heath. This pit, described as 'old' on a map of 1886, was dug into the top of a hill on the north side of the golf course of the Isle of Purbeck Golf Club. The hill,
but not the pit, can be seen north of the viewing point on the road near the clubhouse.
Viewed from the west, the top of the hill looks as it if has been bitten off.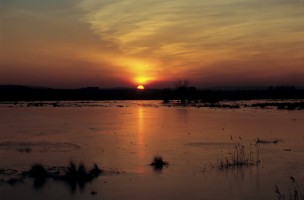 Sunset over frozen floodwaters on the meadows on the south side of Wareham