East Dorset
David Bailey's photographs reflect the variety of the countryside and buildings in the east of the county
Published in March '07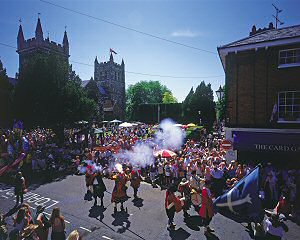 The Wimborne Militia, a military re-construction group that is very active in the town, gives a display in the shadow of the Minster at the Wimborne Folk Festival. The Folk Festival brings thousands of visitors to the town on the second week-end in June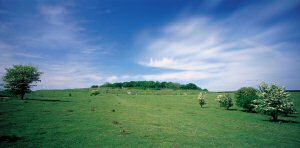 Badbury Rings is an Iron Age hill fort, near which was an important junction of Roman roads. There is a theory that it was also the site of the battle of Badon, at which King Arthur defeated the Saxons.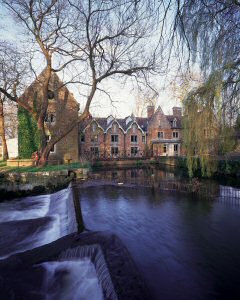 The weir on the Stour by Canford School. The oldest buildings of the school are medieval, but the central part was a mock-Tudor Victorian edifice which became the home of the Guest family until 1923, when it was taken over by the school.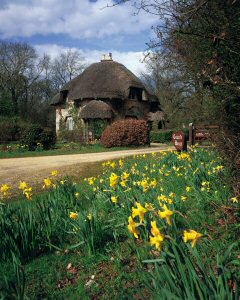 The lodge on the Stanbridge drive to Gaunts House. It was built in 1809 in an elaborately rural style and was known as the Cottage Orné. Gaunts House was the home of the Glyn family and is now the base for the Richard Glyn Foundation, dedicated to 'the practice of profound learning'.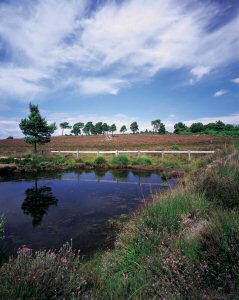 Summerlug Hill on Holt Heath, which is the most northerly stretch of classic Dorset heathland. It is a nature reserve covering 488 hectares (1200 acres) and supports not only all six species of British reptiles but heathland birds such as the Dartford warbler, stonechat and nightjar.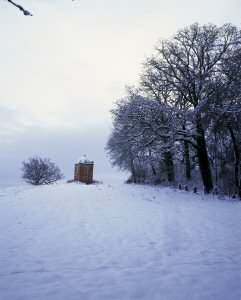 The so-called Philosopher's Tower, to the east of the main park of St Giles House, was built by the third Earl of Shaftesbury in the early 1700s. The Earl retired from politics at the age of 31 to devote himself to the study of philosophy and built this tower as a retreat. When the surrounding fields were thick with snow, the cold must have concentrated his mind!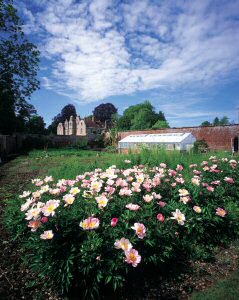 Edmondsham House has a magnificent garden including a walled garden. The house itself, with its distinctive Dutch gables, was originally Elizabethan.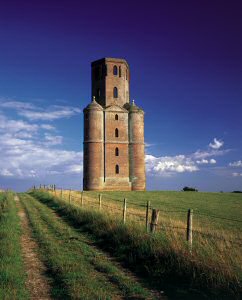 Horton Tower was built by Humphrey Sturt in the early 18th century so that he could watch his hounds working. Standing on a ridge, it can be seen for miles around, which suggests that its location was well chosen. There is a theory that the architect of the impressive, if not beautiful, folly was Sir John Vanburgh, who was working on nearby Eastbury House at the time.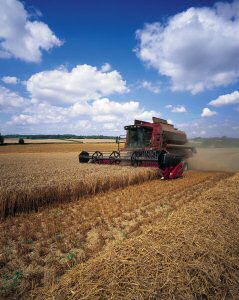 Harvesting at More Crichel near Witchampton in a typical East Dorset landscape on the edge of Cranborne Chase.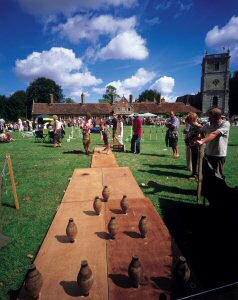 Bowling – for a pig? – at the bank holiday fete at Wimborne St Giles. The village is at the gate of St Giles House, seat of the Earls of Shaftesbury, and has all the distinctive charm of an estate village. In the background are the almshouses and the church of St Giles; re-modelled in the early 20th century by Ninian Cowper, it has one of the most striking interiors of any church in Dorset.